After an April that gave us a combination of snow and Mediterranean heat that would have taxed even the Swiss rail service, May is starting to feel like the beginning of a proper summer. Named after Maia, the Greek goddess of fertility, May has always been celebrated as a time for celebration and growth. In these uncertain and perhaps unprecedented times, it's a tonic we could do with.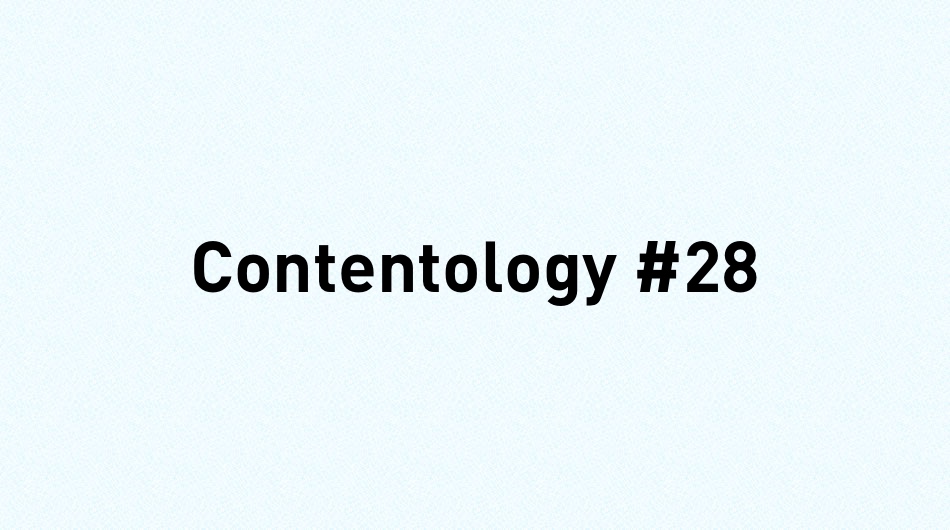 On a lighter note, no US president has ever died in May. Still…
This May, if the weather is right, many of us will indulge in the traditional British pastime of taking a long, slow journey to the coast under the sweltering sun. Burning, and then returning; year after year, like lemmings unable to grasp simple 'cause and effect'. In some ways, the British love affair with the motor car and the open road has remained pretty constant on these isles for over 100 years, but as this month's Contentology examines, it's all about to change.
Opinion
The motor industry is facing challenging times. There's uncertainty about the impact of Brexit and the economy. Emissions legislation, the apparent failure of the diesel revolution, and the growing concern over sustainability are all potential game changers. And yet perhaps the biggest revolution is still to happen – or, to be more accurate, is starting to happen, right now.
We're talking about 'connected and autonomous vehicles' (that's CAVs to you and me). A recent survey by the Society of Motor Manufacturers and Traders (SMMT) identified that CAVs would bring clear socio-economic and mobility benefits to a broad range of age groups and people with disabilities. Just to be clear, we're talking about vehicles that can self-drive, talk to each other, talk to emergency services, order a takeaway, link with your own devices and data sets, play your tunes from the Cloud, etc etc. The possibilities are endless, frightening and wonderful at the same time.
Right now, access to transport and mobility has different issues for different groups. For the young, it is the sheer cost of ownership. For the older generation, we are seeing a drop in access and an increase in those who are deemed – or deem themselves – 'unfit to drive'.  Around 11% of the UK population has a disability that causes mobility issues.
Clearly, an industry that relies on a declining middle-aged group is set to get smaller itself, and in many territories it is. Not something global corporations on the stock markets can stomach for long.
CAVs offer a real growth opportunity in the motor industry, but there are a number of challenges to adoption. As you would expect from this tome, we are looking at them through a content strategy lens.
Consumer behaviour

: Those pesky consumers are so difficult to predict, but their acceptance of CAVs is going to be critical in shaping developments. Content can play an integral role in generating uptake among influencers, and shifting acceptance across the broader public.

Connectivity infrastructure

: Currently, less than 20% of UK roads have 4G coverage, and some manufacturers have not placed the UK in the top three markets to launch CAVs. The British public is one of the most mobile friendly, content hungry and digitally savvy in the world, so this situation won't stand.

Business model:

The rise in alternative transportation models such as car-sharing and pay-per-use are going to reshape the notion of ownership and the business models of the manufacturer. Combine this with an 'always on' and 'connected' vehicle, and the development of new and probably commercial revenue streams seems inevitable.
So not only will content help to win hearts and minds, but it looks to form an integral part of the consumer offering and commercial strategy of the future.
Content we like
Lexus
https://www.youtube.com/watch?v=ZwSwZ2Y0Ops
You've got to love the ambition of this piece of video from Lexus. One of a series,
it has very little to do with cars, but as a talking point for those who grew up watching the Back To The Future films, it's perfect in its targeting and brand positioning. Over 30 million views and counting.
Zipcar
Renting a car is not a regular occurrence for most people so it's imperative that rental car companies stay engaged with their customers between rental periods. Zipcar has perhaps best mastered this strategy. Its target audience is people who live in the urban areas where it has a presence. Zipcar created a content hub, Ziptopia, which tailors its content specifically toward city dwellers, with sections about city living and travel inspiration stories (many accessible by car from major cities). While most posts don't mention Zipcar, calls to action at the bottom of each give readers the option to join Zipcar or book a Ziptrip.<
This content is replicated across different social media channels to ensure Zipcar has an always-on conversation going with customers and prospects.
Stats
Here are some vehicular stats to keep you interesting at the annual conference:
In 2017, Ford, Lexus and Kia were the most searched for cars online (source: Google)
57% of young people profess to be aware/very aware of CAV technology in vehicles (source: SMMT)
The top five most viewed car channels on YouTube are not car manufacturers (source: YouTube)
DIY motoring content is popular online: 68% of non-millennials profess to have looked for oil-changing videos (source: V12Data.com)
78% of new and used car shoppers turn to third-party sites to get vehicle information (source: Autotrader)
Reduced stress of driving is the most cited benefit of CAVs (source: SMMT)
54% of millennials use UGC to inform their purchase decisions about cars (source: Crowd Tap)
38% of all consumers will consult social media before making their next car purchase (source: Econsultancy)
Of the 24 average number of touchpoints in the car-buying customer journey, 19 are digital (source: OppMax)
71% of these touchpoints occur on mobile (source: OppMax)
The River Group is a 24-year-old full-service content innovation agency based in Marble Arch, London. In an age of content spam, we don't add to the noise, we make content designed around a simple consumer/brand value equation. Our content is a collision between the new science of digital and the old artistry of storytelling. We produce content for web, social and print, to address hard-nosed marketing objectives for 18 clients including Holland & Barrett, Co-op Food, Superdrug, Princess Cruises, and Ramblers. We have 104 staff and work across 18 international markets and have billings of £15million.